Mobiles
Clearly White unlocked Google Pixel 4a 5G variant arriving to the US soon
Google surprised us when it launched three Pixel devices this year, but it also surprised some when it only released the Pixel 4a and 4a 5G in black models while the more expensive Pixel 5 got the Sage Green option. Eventually, a Clearly White variant would arrive as a Verizon-exclusive, and more recently a Barely Blue Pixel 4a arrived back in November.
That Clearly White Pixel 4a 5G is now arriving to the US as an unlocked variant and will no longer be a Verizon-exclusive. The new variant was listed by the retailer B&H Photo Video as "Coming soon" with a pre-order date of January 28. It will still cost the same $499 price tag that it has on the Google Store website.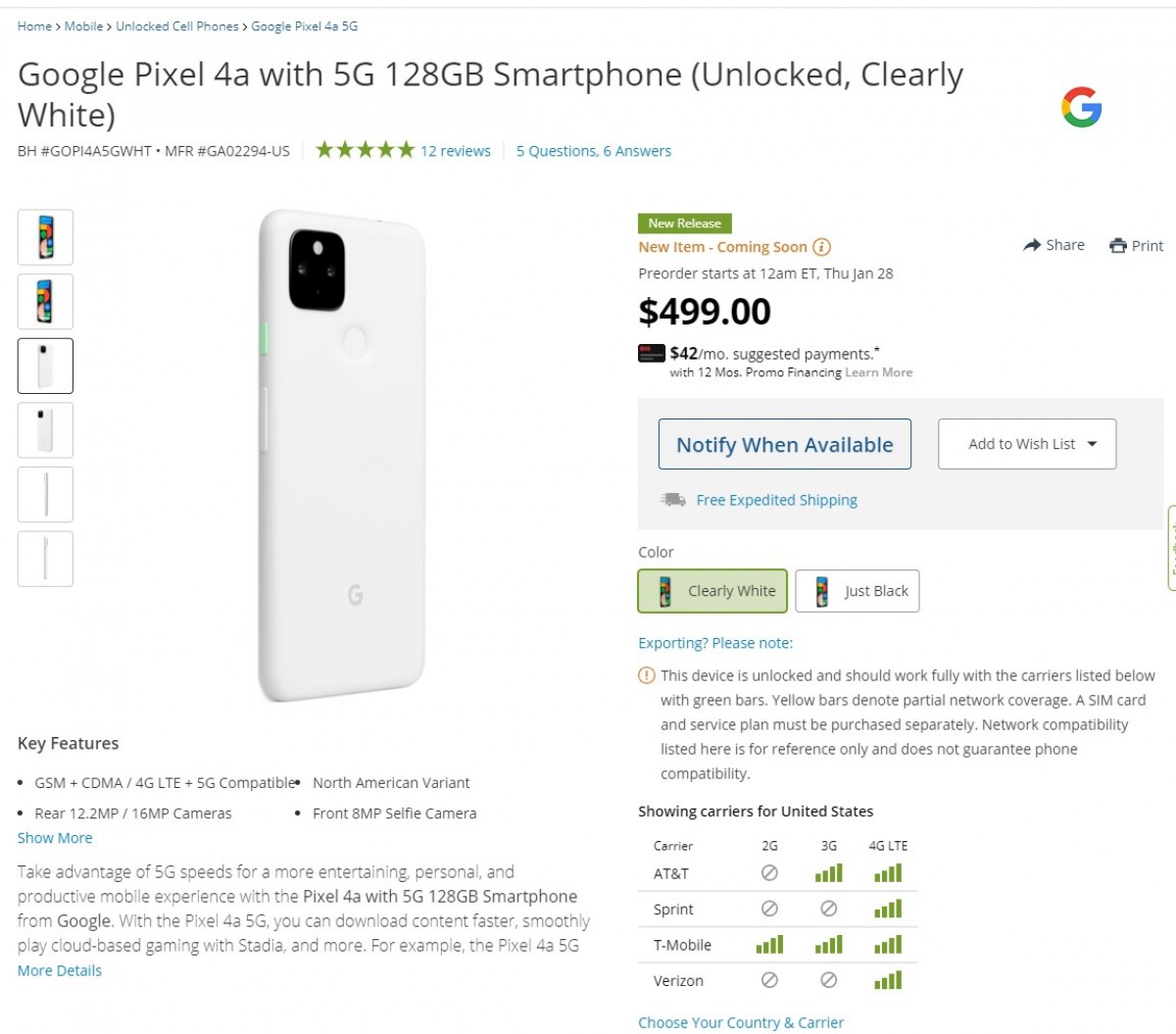 Other than the color, there's fundamentally no other difference. It's still made of plastic, and the storage capacity is still 128GB like the other models. It's worth noting this is indeed a North American variation with sub-6GHZ 5G support. Only the Verizon models offer mmWave support – provided that you live in a mmWave coverage area.